New watch band on my Seiko 5
New watch band with butterfly clasp for my Seiko 5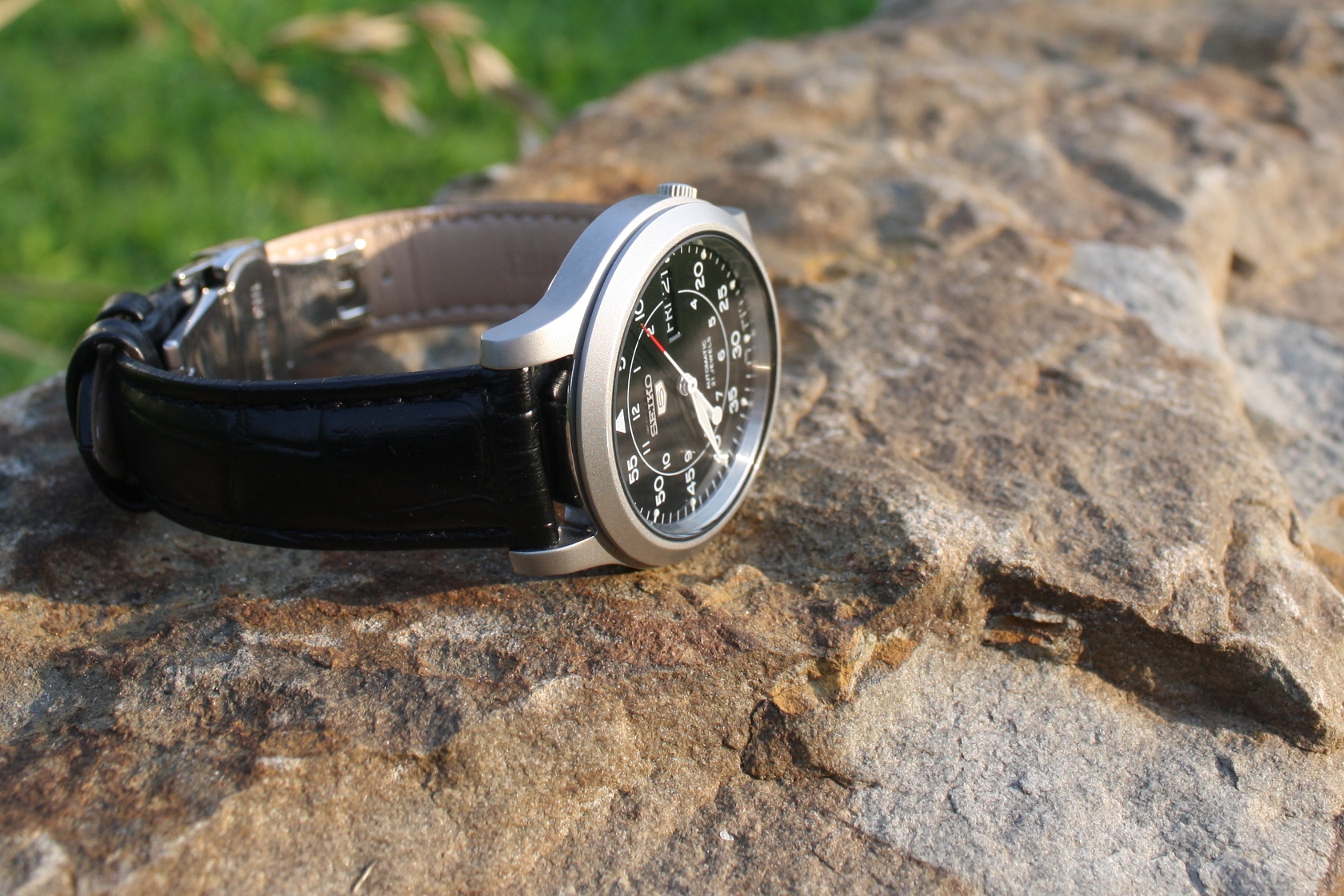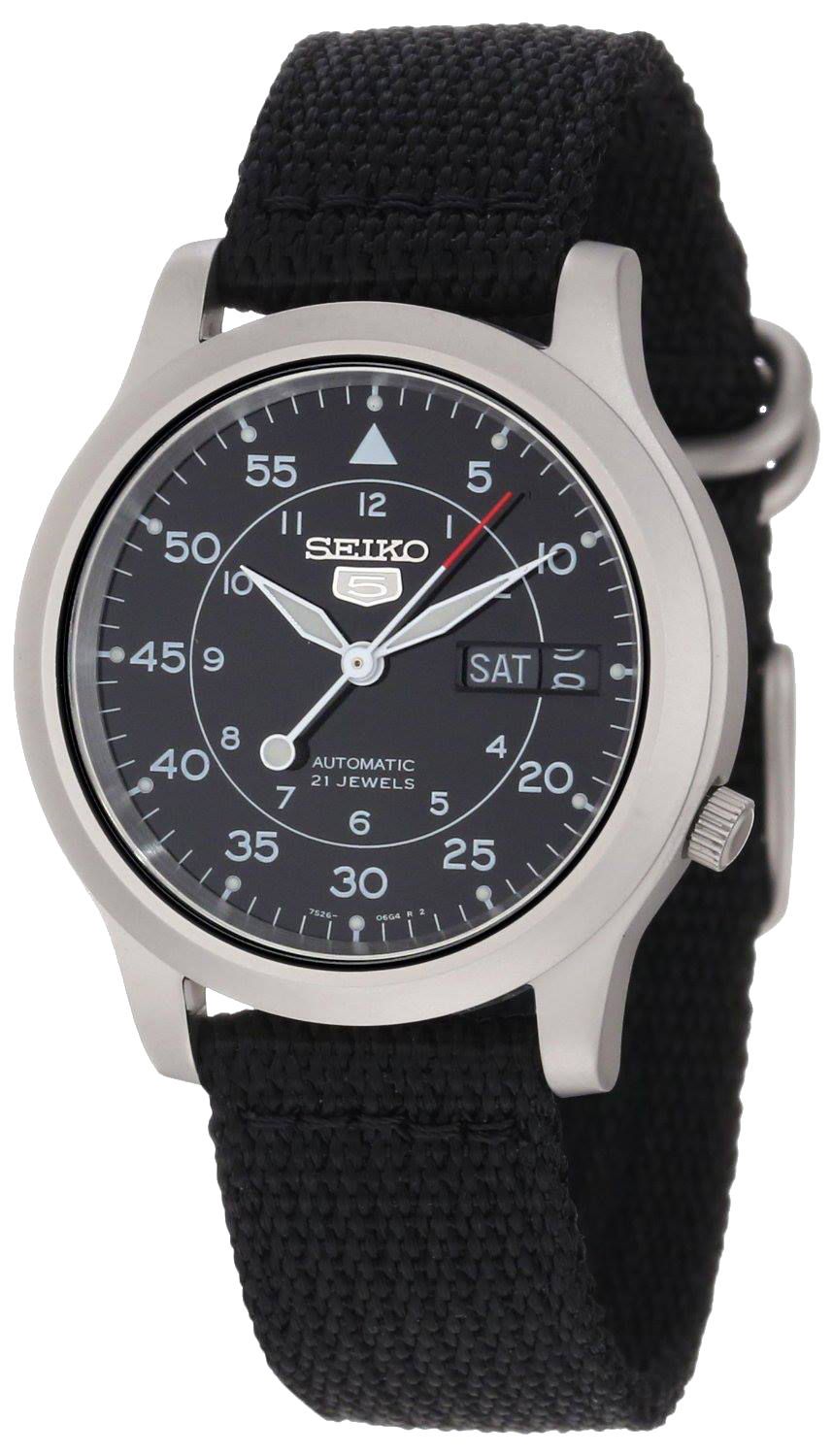 I picked up a Seiko 5 Automatic (SNK809) a couple weeks ago because I was tired of digging into my pocket to see the time on my phone. I knew I'd get a 10 year anniversary watch from work (co-worker got a $500 Chronograph for his) but that's around the end of the year. I picked this one because it's easy to read, fairly casual but still looks nice and inexpensive ($50-ish range).
I also picked it because the case diameter is on the smaller side and it's fairly thin. I thought my son could wear it later if he wants. He hasn't been interested so far and probably would like a digital watch rather than an analog. It will still be a nice casual watch for me either way.
My Seiko Kinetic (SKH060) needs a full service because it's losing time erratically and the clasp is worn. I didn't really want to spend a couple hundred dollars to get it back in shape right now (especially since it didn't cost that much when I got it). I likely will get it back in good condition because it was a Father's Day present from my wife and has sentimental value.
My only complaint is the canvas band. It's not bad but could be better. It also started to fray a bit on the end after a few days. A little browsing on watch forums show a lot of different ways to go on bands. Even though there's some nice looking brown bands, I decided to go black to match the watch face. I did like some of the black with colored stitching so I'll keep an eye out for that in my hunt. I did know that I wanted a locking deployment clasp because I know that the non-locking clasp on my Kinetic got annoying after a few years when it unfastened at inopportune times.
After a while of finding several $40 bands and $25 deployment clasps, I went to ebay to look around. I found a nice band with a locking clasp for $20 from a company out of Hong Kong. I decided it was worth a shot at that price and ordered it. A week later, the band is in my mailbox. It looks perfect (stitching is even, no unfinished edges, etc.) and even has pins installed already (don't have to reuse the original band's pins). I see they have several other colors and styles and their page says they can custom make a band. I might have to try the carbon fiber look leather band with colored stitching when I'm ready for a change. I'd definitely order from these guys again.
I took some quick pictures in the back yard before work the next morning. I think the band turned out nicely on this watch.
After: