Vostok Civilian Watch
Vintage Vostok civilian watch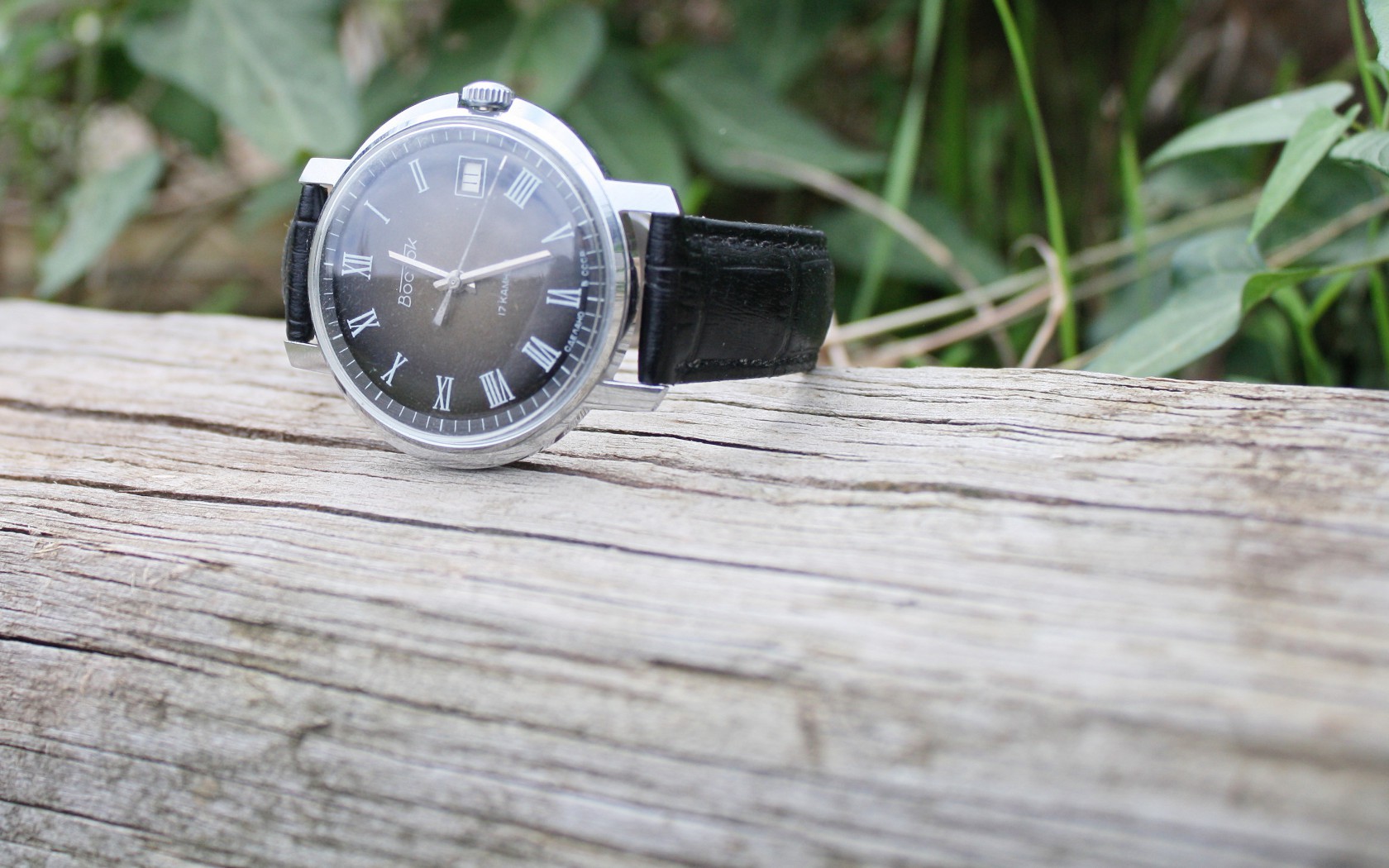 I've been looking at Russian watches on the watch forums and eBay. You can get a nice mechanical watch for a really good price. Most people go for the military Russian watches so they are the best documented and go for a little more money. I found a clean, nice looking civilian Vostok on eBay. It was cheap ($15 buynow) and I figured that I could hardly go wrong for that price even if shipping was as much as the watch. It uses the same hand-wind 2414a movement as their popular Komandirskie military watches so a replacement movement should be easy to come by if worse comes to worse.
I threw a Nato strap on it at the post office parking lot: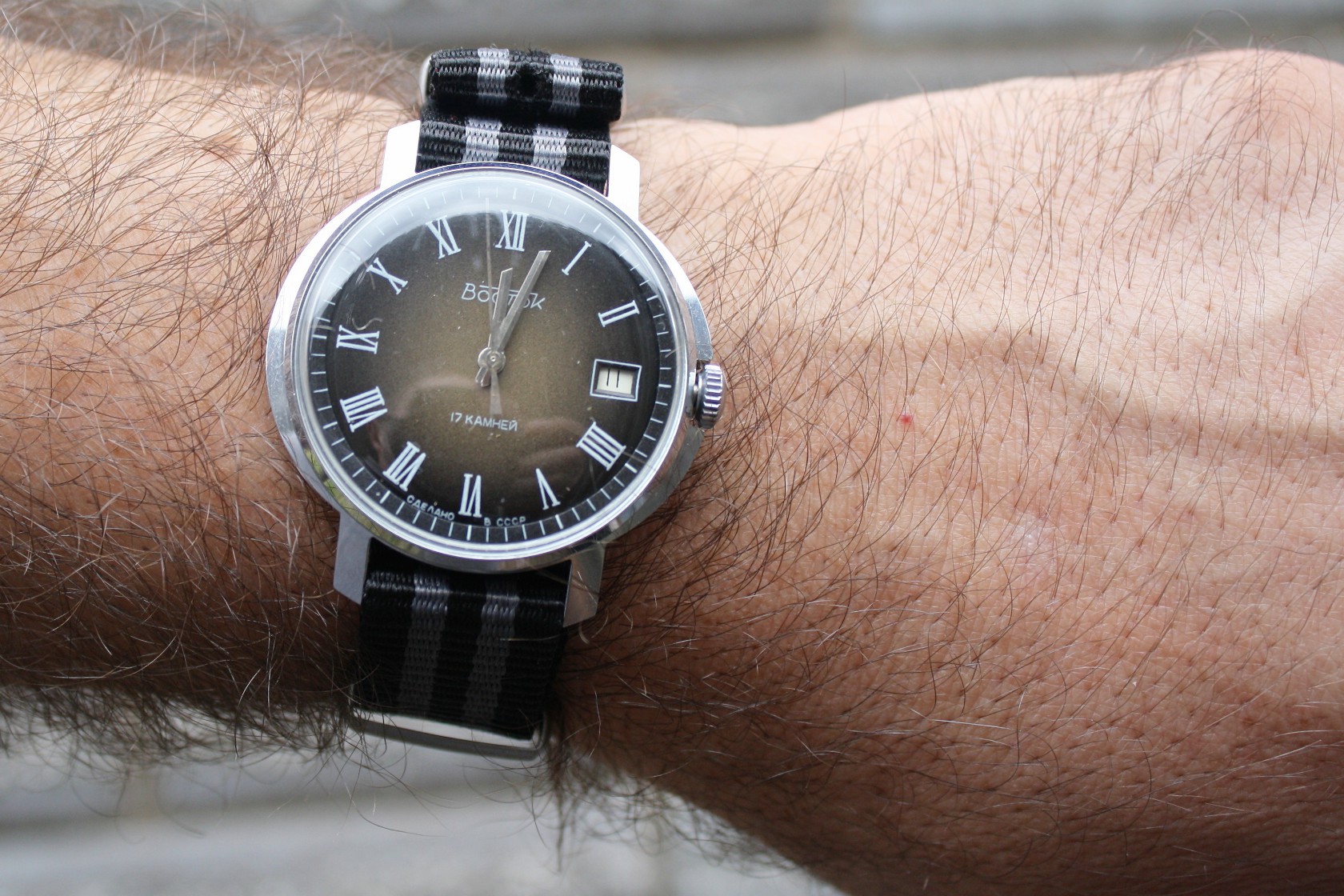 With a leather strap (current setup):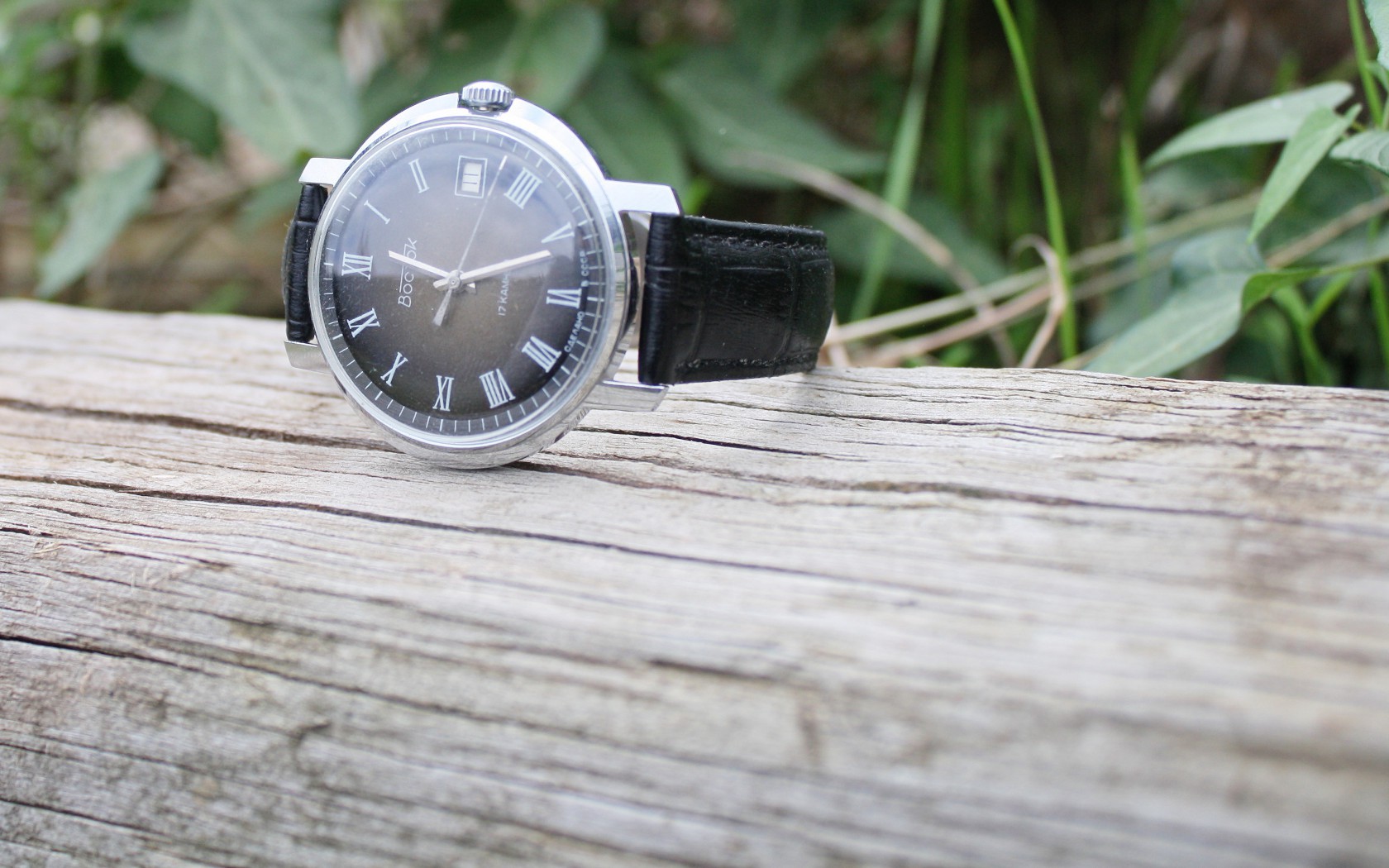 I set it on the counter while I took a shower and it fogged up. Now I just leave it on my desk until I'm ready to put it on for the day.
It's gaining a minute every 12 hours so I need to get a case opener tool and slow it down a bit. Part of the fun of mechanical watches is getting it dialed in. It doesn't have to be too accurate to be good enough but it needs to be better than it is currently.